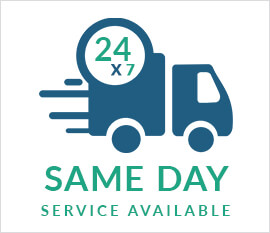 Silverfish Pest Control Queensland

Silverfish is a non-winged insect that prefers to live in quiet, less disturbed areas such as within ceiling insulations, book shelves, built in wardrobes, and other places where clothes are stored. These little critters are the ones who are responsible for the holes in all types of garments that are made from organic materials such as cotton, wool and silk.

The Silverfish is Harmless to Humans but yet a Menace. Why's that?

This insect loves moist and humid environments. Prefers to live in small cracks and crevices.
It can damage everything that is made from organic materials such as clothes, books, wall paper, fabric textiles and so on
They usually live up to 3 years unless you end up trampling them or call us to help you eradicate them. 3 years gives them plenty of time and material to damage belongings
They also feed on the paper lining found in plaster bound walls

Best Practice to Control Silverfish Infestations:

It is usually recommended to undergo a silverfish eradication program before moving into a new house. Because this gives the professionals access to all the gaps and crevices that might need attention.
Emptying of wardrobes and all shelves before any chemicals have to be applied
Due to their tiny size they reside in tiny cracks which are inaccessible for humans. Therefore, entry points of such areas such as carpet edges, and ceiling sides are dusted or sprayed with chemicals for the most effective result
If silverfish is found in bath areas that is usually because they have no traction to climb out on slippery surfaces. This is also a sign of a silverfish infestation that needs due attention
Tradie Team employs trained individuals that know the whereabouts of Silverfish and use only non-hazardous chemicals that are safe for your children and pets.

FACT: Silverfish mating involves dancing before proceeding to mate.

Why You Should Choose Silverfish Removal Treatment Queensland?