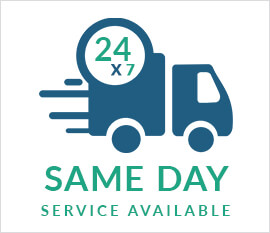 Fleas are one of the most widespread problems, especially during the warmer months. These tiny little insects are a menace for your pets as their mouths are not designed to pierce human skin. In some cases, they do bite humans and this causes some irritation and itching, usually under knee level as they can jump up to 150-200 mm high.

The Common Situations Where Flea Infestations are Prominent:

If you have pets that are allowed to roam freely at home, they are likely to contract fleas and eventually transfer them to the domestic environment.
Fleas are sensitive to vibrations in the home. So if you're ever out of home for a considerable amount of time, they are going to be extremely hungry when you arrive and will bite you.
In the event of a premises being without a host, that is the pet. Fleas get aggravated and bite the next human they come in contact with.

Things You can do to Protect Your Home:

Call the Professionals for a Permanent Solution:

Give your pets a regular cleansing and groom them with a comb several times to wipe out any fleas deep in their fur.
Vacuum your carpets, gaps in the floor and furniture. This will remove fleas and their eggs which are hidden away in unseen spots. It is possible for fleas to still live within your vacuum cleaner bag, and they won't be happy. So, it's best to empty this bag as far away from home as possible.
If your pet is scratching uncontrollably, it is highly recommended to rush to a vet who will then prescribe suitable products that can applied on their skin/fur.

Tradie Team's professional team members are trained specifically for fleas in order to locate their common hiding spots.
There are several sprays and other products for exterminating fleas. However, they are not known for their effectiveness and serve only a temporary purpose.
We use non-hazardous chemicals that do not require you to quarantine your home. These chemicals are safe for your pets and children as they are odourless and non-toxic.
The chemical application provides a long term solution for eradicating eggs.

Why You Should Choose Fleas Removal Treatment Melbourne?