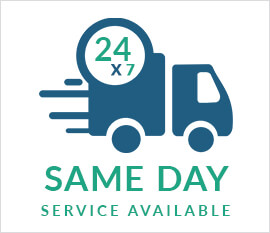 Bed Bugs Pest Control Melbourne

Bed Bugs need our blood to survive, and when you sleep is when they go to work. Bed bugs bite late into the night when their host is fast asleep. They latch themselves to skin and begin sucking the blood of the host, which usually takes 3-5 minutes. The host is unaware of any pain or discomfort till the bed bugs decide to leave an inflamed red mark on the body that can cause severe itching and even allergic reactions in some cases, which require immediate medical attention.

Bed bugs are extremely difficult to spot. Partly because they never come out when the room is lit up and also because their bodies are extremely thin. This allows them to crawl through the cracks on the bed frame or hide in the seams and folds of the mattress, waiting for a still prey. To get a better idea you could look out for the following things:

A peculiar sweet and musty smell which arises in cases of extreme infestation
Blood spots on bedding or furniture
Irritation on the skin due to bites and allergic reactions of the bites
Groups of bed bugs residing in mattress seams and cracks on the frame
Tiny eggs spotted in and around the adult bed bugs

How to control this infestation?

The best way to contain the infestation is to be mindful of the fact that bed bugs are the greatest hitchhikers.
Ensure that no infested furniture, mattresses or other beddings have been moved from that room without isolating it in bags.
In extreme cases it is advisable to dispose/burn the mattress in a safe outdoor location
Bed linen when washed and dried at very high temperatures can provide some peace of mind

Our bedbugs inspection professionals carry out visual inspections of the common areas of the home, sub-floor area, roof cavities and other accessible parts of the home. A detailed report is sent across, typically by the next day, stating the intensity of the infestations and possible solutions to eradicate the pests in order to protect your home.

The Professional Way at Tradie Team:

Eradication of bed bugs involves three main steps

Inspection

A thorough detailed inspection of beds, mattresses and furniture is crucial to the experts understanding of the gravity of the situation.

Chemical

Direct application of a non-toxic chemical is carried out on bed frames, mattresses, carpet edges and all possible cracks and crevices.

Follow up

Within 7-10 days of the first chemical application, a follow up is a must to keep a track on the eggs that have been recently hatched and the growth of the numbers.

Why You Should Choose Bed Bugs Control Treatment Melbourne?