General Pest Control Melbourne
Pest Free Home. Stress-Free You
Enjoy the convenience of our general pest control services in Melbourne. Let us leave your residential or commercial property worry free.
When you see the ants, rats, cockroaches come marching into your home, call Tradie Team right away. We're fully trained, licensed pest control professionals to stomp out any pest problem you're dealing with.
At Tradie Team Pest Control: We remove your pests, not your guests
Inspection and Consult
We meticulously inspect the home to identify the signs of pest infestation and provide consultation for effective pest control.
Pest Control Treatment
Based on the inspection of your property, our pest control technician will use top-of-the-line equipment and premium products to implement treatment services.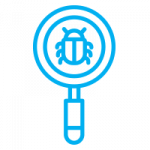 Control and Monitor
Our pest control service comes with single visits as well as 6 months guaranteed services. Speak to our representatives for more information and we will advise you the right pest control plan.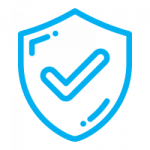 Prevention Tips
During each visit we inspect, control, and prevent future pest infestations! Most importantly, we will then take some time to explain our process and thoroughly answer any questions you may have about the process.
Why General Pest Control is The Right Choice?
One thing is for sure; a pest free home is a happy home. Even the sign of the smallest pest can cause a massive headache. General pest control is also a preventative service to control many common insects and rodents.
With our general pest control inspection and control plan, we cover all the common crawling pests such as spiders, ants, and cockroaches. Silverfish, rodent, bird nesting and other pests require special treatments. We also provide customised pest control plan for these invaders.
As a professional pest control company, we recommend bi-monthly and year around pest control inspections for both indoor and outdoor premises to stop any all pests.
After general spraying treatment, if you find new pests, call us immediately. We'll handle the rest.
Our Pest Control Treatment Covers
Indoor and Outdoor areas of buildings
Internal residential areas
The roof void ventilation
Sub flooring if you have