Pests that breed in your surroundings are a menace to human life. These can cause more damage than you expect. For this very reason, pest control in Hawthorn has become a prerequisite for a healthy and safe life.
Pests can make you feel unsafe in your own home or commercial office. These lead to the spread of various diseases, skin conditions and rashes and damage your interiors. Moreover, some of these pests like bees, wasps, fleas and more also bite humans and may even trigger death. Tradie Team Pest Control in Hawthorn understands disgust, fear and loss associated with pests. We strive hard to provide the best commercial and residential pest control services in Hawthorn.
Tradie Team Commercial and Residential Pest Control in Hawthorn
While it is important to ensure safety and health in your home environment, the need for a disease-free office environment cannot be ignored. We at Tradie Team understand the need for both and impart the most superior commercial and residential pest control in Hawthorn.
There are various reasons why both of these are needed. Some are mentioned below.
Commercial Pest Control in Hawthorn
There is a major need for pest control in offices and other commercial establishments in Hawthorn to
Increase productivity
Protect office interiors and minimise overheads
Avoid trouble with health departments
Retain more employees
Create a safe environment to work and grow in
Set a good first impression for potential clients as well as employees
Residential Pest Control in Hawthorn
Some of the main reasons why there is a need for pest control in homes and residential buildings in Hawthorn are to
Create a safe and healthy living environment
Make residences safe for kids and pets
Avoid spread of various diseases
Create a relaxed home ambience free of mental stress
Keep home interiors intact
Get higher resale value
Restore serenity of home
Avoid feeling of disgust and fear while in your house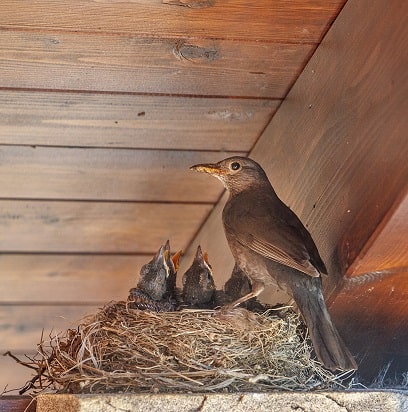 It is vital to employ a professional pest control service in Hawthorn that eliminates pest infestations effectively.
Tradie Team's Pest Control uses eco-friendly, reliable, latest and secure methods for pest treatment and the subsequent extermination. Our exterminators are fully trained and certified. We can deal with all kinds of pests and rodents. Our services are available 24*7 with no call out charges and equipped with a 6 month warranty. We also provide tips to avoid future infestations and help you achieve pest free surroundings.
We inspect your area before giving out solutions. The main things that we cover for pest control in Hawthorn are:
Indoor and Outdoor areas of buildings
Internal residential areas
The roof void ventilation
Sub flooring if you have
Tradie Team's Pest Control Services in Hawthorn
We provide the following pest control services in Hawthorn and surrounding suburbs of Melbourne.
Termite Control
Ants Control
Wasps Control
Spiders Control
Rats, Rodent and Mice Control
Fleas control
Moth control
Birds nesting control
Cockroaches control
Bees control
Flies control
Bed bugs control
Silverfish control
Commercial Pest Control
End of Lease Pest Control
Give Tradie Team a call on 0448 955 555 to book an inspection. We will provide our distinguished services on time every time.